A Brief Overview
Creating a niche in the marketplace, we,
Banka Machine
, laid the foundation stone of our company long back in the year 1977. We are acknowledge as a proficient
manufacturer and supplier
of a broad gamut of Industrial Machines such as
CNC Lathe Machine, All Gear Lathe Machine, CNC Milling Machine, Heavy Duly All Gear Lathe Machine, Drill Machine, Lathe Chuck, Hacksaw Machine, Slotting Machine, Tool Room Machinery, CNC Machine and more.
The manufacturing of these products is done from optimum quality engineering components that are sourced from reliable vendors of the industry.
Lathe Machines are used for metalworking, wood turning, manufacturing metal components and allied purposes. Our product's design, construction and technical specifications are as per the Indian Standards of Quality. The superior performance, high speed, productive results, hassle-free operation, rigidity and sturdy construction of our fabricated Lathe Machines makes these better than the rests available in the market. Moreover, our experts provide free After Sales Support and Installation Services of all the offered products.
In this long run of business operation, we, have received many accolades and mustered huge clientele.
Aarti Engineering Works, Graphit India Ltd., Calex Auto, Jet Airways, Kalyan Polymer, Tudor India Ltd., Ramelex Pvt., Guru Industries
are few of our most satisfied customers from varied industries. We are backed by a highly productive factory spread over 6000 Square feet, where the manufacturing process is carried out by our experts. Owing to this, we are able to meet every demand of our customers within the committed time-frame.
Primary Competition Advantages
Free Installation and After Sale Service
Total Quality Assurance
100% Money Back Guarantee
On-Time Delivery Always
Fair Business Policies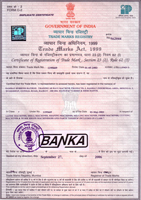 Read More